Name: Emergency 2012 |

Works on:  PC | Windows (XP, Vista, 7, 8) |

Release Date: Nov 22, 2010 |

Game Type: Action,Strategy,Simulator |

Crack: RELOADED |

Size: 4.81 GB |
Game Modes: Singleplayer |
Publisher: ValuSoft |
Developers: Quadriga Games  |
Language: English |
Emergency 2012 puts you in charge of the fire brigade, police, technical teams and emergency services. Send your people and units into the field to combat catastrophes in Europe's metropolitan cities. In this gripping real-time strategy game, you'll put out massive blazes, track down trapped victims, save entire cities and find your own strategy for mastering the situation.
12 missions with thrilling large-scale operations: Berlin, Frankfurt, London, Paris, Athens, Moscow, Berlin, Frankfurt, Munich and many other major European cities.
3 free play cards: Keep control of your city in various scenarios such as rain or storms, and budget wisely to buy the best firefighting vehicles.
Online co-op mode for up to 4 players: Play Emergency 2012 with your friends and earn immortality on the high score list.
Completely revamped controls: Emergency 2012 is intuitive and simple to operate. An interactive tutorial allows even beginners to play with ease.
Top-quality graphics: The Vision engine provides the best Emergency graphics yet. Special lighting effects make fires and emergency lights flicker realistically to light up the surroundings.
Complex game environment: Emergency 2012 features a complex simulation environment in which unforeseen events arise and a variety of different solutions are possible.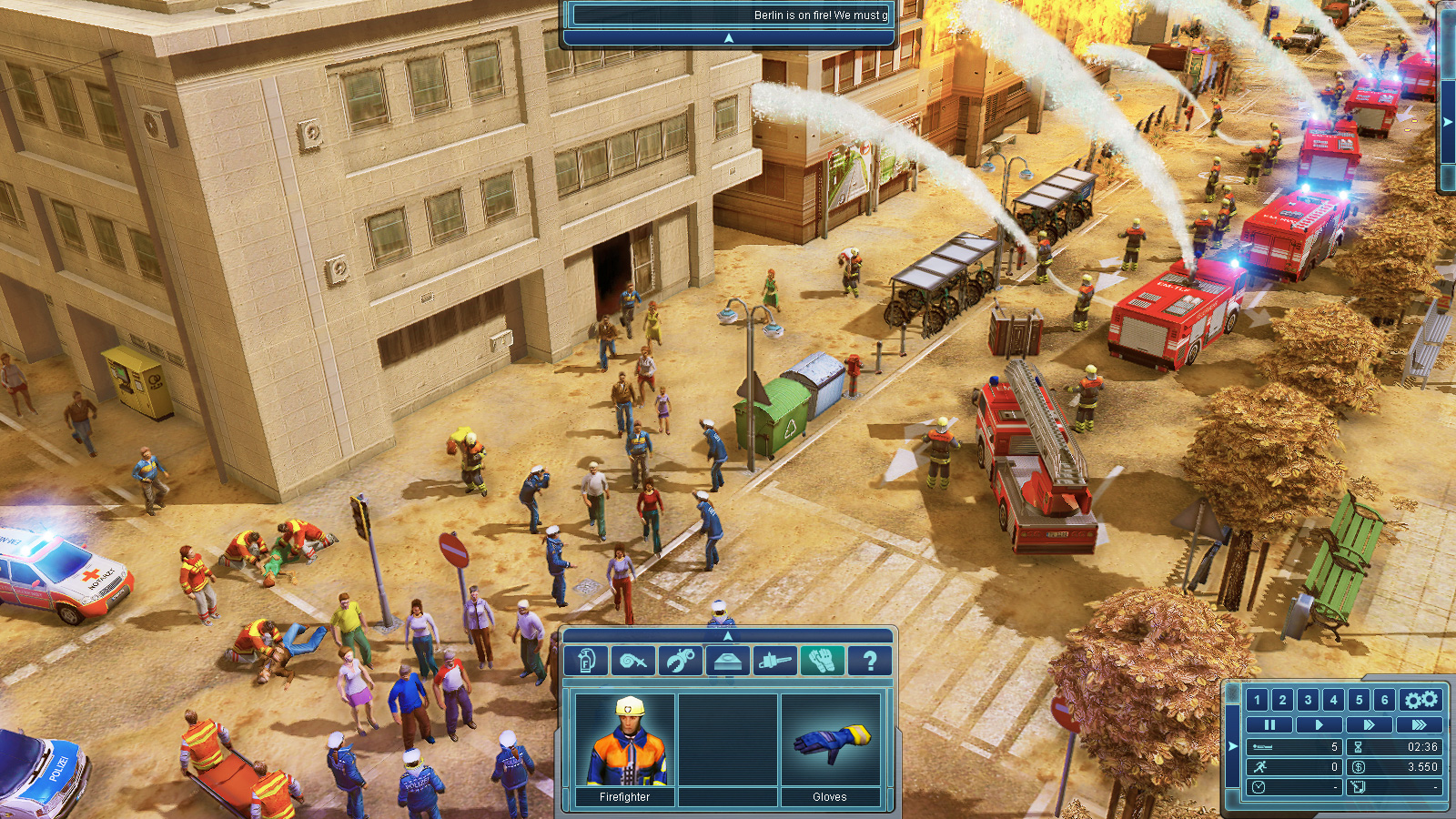 System Requirements:
2.5 GHz processor,
1 GB RAM,
WindowsXP/Windows Vista/Windows 7 operating system,
DirectX 9-compatible graphics card (min. GeForce 6/Radeon X1300) with 128 MB VRAM,
DSL Internet connection for multiplayer mode
1. Unrar.
2. Burn or mount the image.
3. Install the game.
4. Copy over the cracked content from the /Crack directory on the image to your game install directory.
5. Play the game.
6. Support the software developers. If you like this game, BUY IT!
Block game exe in your firewall to prevent the game from trying to go online ..